Our Studio Store
Nuts & Pearls. In the heart of Berlin.
All our jewelry and purses are skillfully handcrafted here in our studio where you can shop around, try on things, get advice or just be inspired.
Come and visit us! Brunnenstraße 10, Berlin Mitte,
Tue-Fri 12pm – 6pm, Sat 12pm – 4pm.
For your best friend? Sister? Mother?
The perfect gift is the one that leaves you breathless.
Natalie
---
I'm nuts about pearls! In 2003 I left my job as an advertising consultant and since then dedicated my time to design and create unique and exceptional jewelry.
With a great attention to detail I love to combine the old and the new, the vintage and the modern, and the meaningful with the valuable to create my pieces of jewelry.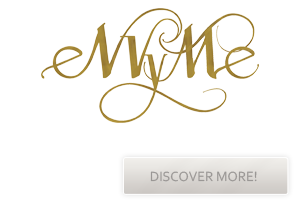 We proudly present our new accessory label Envyme! Just as with our beautiful jewelry label Nuts and Pearls, the new label combines traditional elements with a timeless design in the most individual way. The new line introduces our gorgeous handbag collection showing decorative elements originating from the Kuchi people in Afghanistan – one of a kind pieces, skillfully handcrafted with love, which will make you be the center of attention!
Buddha Love
Our popular Buddha necklaces are distinguished by an extraordinary spectrum of colors: a detailed hand carved Buddha head made of black jade harmonizes perfectly with a greenish shimmering moon stone. The coral head beautifully fits the necklace made of faceted rose quartz beads. Each piece is exceptional and one of a kind. Let yourself be seduced.
And no: You do not need to be a Buddhist to simply feel happy wearing this necklace.